Fire Door Price In Bangladesh
Fire Door Price In Bangladesh
Fire Doors are important for stopping the spread of fire and smoke in a building. They are manufactured along with specific standards. It must have certain points to fulfill its purpose, such as fire resistance, minimal spacing between the door and surrounding walls, smoke sealing systems, and a Self-operating closing system. The things that need to be checked are given below:
Door Size
Typically, the size of Fire Rated Doors in Bangladesh are 1000 X 2100 mm; 900 X 2100 mm; 1100 X 2100 mm; 1100 X 2400 mm; 750 X 2100 mm; 900 X 2400 mm. The depth can vary depending on the material. However, you can have doors that are much taller. These sizes are commonly available and used in various commercial and residential buildings to meet fire safety regulations and requirements. However, it's essential to check with the specific Manufacturer In Bangladesh or Supplier In Bangladesh. There are some variations in sizes may be available depending on their product offerings and customization options. High-quality residential fire rated doors for sale, providing peace of mind and enhanced safety for homeowners.
Thickness
The thickness of Fire External Door can vary depending on their fire resistance rating. The specific building regulations they need to adhere to. Generally, Fire Resistant Door come in different thicknesses to meet different fire rating requirements. The thickness of Doors varies according to its quality. For example, FD30 (30 minutes) doors are usually 44/45mm thick, as opposed to the standard door thickness of 35/40 mm. While FD60 (60 minutes) doors, most commonly used in commercial settings, are normally 54mm thick. Specially constructed doors can have a rating of 4 hours or more. The thickness of these doors will be adjusted accordingly to meet the specific fire rating requirements.
Material
Fire Glazed Doors are constructed of materials that work together to slow or stop the spread of flames, smoke, and, in certain applications, radiant and conductive heat transfer. Common materials of Fire Doors include wood, steel, fiberglass, and fire-rated glass, or a combination of these materials. Fire-resistant doors are made with special fireproof materials like glass, steel, gypsum, vermiculite boards, and even wood! These materials can resist fire for a minimum of 20 minutes to up to 90 minutes. It can provide enough time for people to evacuate the place. They are installed as Fire Exit Doors, like staircases and corridors, etc.
Composite
Fire Proof Door Composite refers to a type of Fire Door that is constructed using composite materials. Composite materials are made by combining two or more different materials to create a single material with enhanced properties. It often offers superior strength, durability, and fire resistance compared to individual materials. The use of composite materials in Fire Doors allows manufacturers to create doors that meet specific fire rating requirements. It also offering other benefits such as better insulation, reduced weight, and improved resistance to wear and tear. These doors are commonly used in various commercial and industrial settings where fire safety and high performance are essential considerations.
Design
Fire Door Design refers to the aesthetic and functional aspects of a Fire Door. While Fire Doors are primarily designed to provide fire resistance and contain the spread of fire and smoke in a building. Their design can also encompass various elements to complement the overall interior or exterior appearance of the space. A fire can engulf even a massive building in just a few hours. Instead of taking chances, it is better to invest in firefighting doors. There are many designs in doors, such as Designer Doors, Fire Oak Doors, Steel Door Designs, Wooden Door, Office Door Designs, Fire Rated Entry Doors, Sliding Doors, Bedroom Door Designs, Fire Glass Doors, Fire Rated Garage Door etc.
Fire Rating
A fire resistance rating for Fire Doors generally means the duration for which a passive fire protection system can withstand a standard fire resistance test. This can be quantified simply as a measure of time. It can involve other criteria, involving evidence of functionality or fitness for purpose. Fire-rated doors undergo endurance tests where the sample is exposed to extreme heat up to 1925 degrees F for the maximum rating of 180 minutes. If the door remains in the frame with no through openings and limits flames. It is certified with a resistance rating of 20/45/60/90/180 minutes. For those seeking fire-rated glass doors, Dhaka offers a variety of options to ensure both safety and aesthetics in their purchase.
Durability
Fire Door durability is a critical aspect of its performance, ensuring that the door maintains its integrity and fire resistance over time. As Fire Doors are designed to contain and resist the spread of fire, their durability directly impacts their effectiveness in protecting lives and property during a fire emergency. Fire doors are made to be fire-resistant so they can contain a fire for a certain period of time. The time period can range from twenty to ninety minutes, depending on the quality and the part of the building that is burning. There are several tests for fire resistance of record protection equipment like Class 125 Rating, Class 150 Rating, Class 350 Rating. Leading fire-resistant door manufacturer in Bangladesh, providing high-quality doors designed to withstand fire and protect lives and property.
Fire Protected
Fire External Doors are constructed of materials that work together to retard or stop the spread of flame, smoke, and, in certain applications, the transfer of radiant and conductive heat. Common materials include wood, steel, fiberglass, and fire-rated glass, or a combination of these materials. In application, Residential Fire Rated Doors work in conjunction with surrounding passive fire protection systems to provide around-the-clock defense against fire and enable safe and unobstructed passage out of a building. When installed properly, Fire Doors will not combust or fail for the duration of their fire rating (in the average fire). Standard fire ratings vary, typically ranging from 20 to 180 minutes depending on code criteria. Fire-rated doors are required to be self-closing and positive latching. They must remain closed during a fire to protect the means of egress.
Compression
Fireproof Doors can be made with a combination of timber, steel, gypsum, and aluminum. They can also have windows, which are made from borosilicate or ceramic glass (both of which offer higher fire resistance than standard glass), and may contain an anti-shattering wire mesh. A gasket that compresses too much or too little will not form a proper seal. The ideal compression percentage is 40, the maximum is 50, and the minimum is between 10 to 15. The price of Fire Rated Doors in Bangladesh can vary depending on factors such as the fire resistance rating, material, size, and brand.
Chemically Treated
To achieve fire ratings and supplemental life safety and security ratings, fire-rated doors undergo rigorous tests conducted by independent laboratories. These doors are typically filled with more resistant filler material like gypsum. Hollow steel doors can be filled with gypsum as well. Vermiculite and other aluminum or metal panels can be added to wood doors for further fire resistance and to meet hygiene requirements where applicable. All MS sheets are chemically treated before assembly in a highly equipped chemical treatment plant.
What Are Fire-Rated Doors?
Fire-rated doors are constructed of materials that work together to slow or stop the spread of flames, smoke, and, in certain applications, radiant and conductive heat transfer. Common materials include wood, steel, fiberglass, and fire-rated glass—or a combination of these materials. Fire Oak Doors are more common in commercial buildings than residential structures. Fire Doors are typically utilized in areas of egress, such as lobbies, stairwells, storefronts, and exits, to meet code requirements and enhance occupant safety. Fire-rated doors can also protect against accidental human impact and safeguard against ballistics, forced entry, and blast.
How Do I Know If A Door Is Fire Rated?
Being able to identify fire-rated doors is important to not only ensure that a building is up to code but also that any modifications to a door will not negate its fire rating. To identify a fire-rated door, a person must find a fire label from an approved testing agency on the door in question. The fire label is often located on the hinge side of a fire-rated door, but it can also be located on the top or bottom of a door as well. Circle Interior Ltd. is a reputable Fire Exit Door seller in Bangladesh, offering a wide range of high-quality and code-compliant fire exit doors for ensuring the safety of buildings and occupants."
Fire Glass Doors labels – Today's fire-rated doors frequently incorporate glazing to promote visibility and daylight. Since the glass itself promotes fire- and life-safety functions, it is also crucial to have an understanding of where to locate and how to read fire-rated glass door labels. Most often, these labels are etched into the bottom of the glass in the right or left corner. However, because it is important for them to be easily seen by first responders, they may be in an upper corner when needed.
What Is The Difference Between Fire-Protective Doors And Fire-Resistive Door Assemblies?
While the phrases fire-protective and Fire Resistant Door sound similar, they refer to two very different types of fire protection. If an assembly is fire-protective, it defends against the spread of flames and smoke for its designated fire rating. Fire-protective doors are typically suitable where building codes allow "opening-protective" assemblies, including the door, its sidelites, and windows. Circle Interior Ltd. is a reputable supplier in Bangladesh, offering a wide selection of high-quality fire-rated doors with glazed panels to enhance both safety and aesthetics. Reputable Fire Proof Door importer in Bangladesh, offering a wide range of certified fire-resistant doors to enhance building safety and meet fire protection requirements.
Can Glass Doors Be Fire-Rated?
Yes, Fire Doors manufacturers offer an array of fire-rated glass door systems to elevate a space's design and improve visibility while meeting critical fire- and life-safety requirements. In these assemblies, the fire-rated glass works in tandem with an appropriately rated door and lite kit, frame, and hardware to provide the code-required level of protection. Fire-rated glass door assemblies are currently available with fire ratings from 20 to 90 minutes.
What Is A Fire-Rated Door Frame?
An integral part of a fire-rated door assembly, the fire-rated door frame works with the fire-rated glass, door, hardware, and component parts to protect against the spread of fire and provide a pathway for safe egress. In addition to the fire-rated door component, the fire-rated frame must have a permanent label that remains legible. It states critical information about its original construction, from its manufacturer and fire rating to whether it carries a temperature-rise rating.
What Information Is On The Label Of A Fire-Rated Door?
After identifying a fire-rated door, it is important to understand its label. Because this label communicates the exact specifications of a door's fire rating, residential fire-rated door labels are attached to both the door panel and the door frame, usually on the hinge side of both. The information found on the label of a fire door includes the testing agency, the door type, and the amount of time the door is expected to provide protection. Fire-rated door labels also indicate the temperature-rise rating, which represents the expected surface temperature on the unexposed side of the door after 30 minutes of fire exposure.
Do Fire-Rated Frames And Glass Carry The Same Fire-Rating Classification?
The International Building Code (IBC) requires all door assembly components to have the same or greater ratings than the code minimums for the opening. This includes all elements of the fire-rated door such as its frames, glass, and seals. Specifying glazing materials with the correct and consistent ratings and performance levels is crucial to ensure the safety of building occupants. Consider Fire Doors in egress areas such as stair enclosures, which people must pass by or through to exit a building.
What Tests Are Run On Glazed Fire-Rated Doors?
Fire-rated doors are required to be certified through independent laboratories to achieve their official fire rating. Depending on how all parts of the assembly perform during the various tests, fire-rated doors can achieve a fire-protective or fire-resistive rating for a certain time frame. To establish fire endurance, hose stream tolerance, temperature rise as well as smoke and draft control abilities, fire-rated glass doors must undergo several rigorous tests such as Fire Endurance Test, Hose Stream Test, Temperature-Rise Criteria, etc. Further tests for fire-rated doors assess impact safety, forced entry resistance, bullet resistance, and hurricane resistance, among others. While knowing the tests a fire-rated door must go through is important, understanding how these assemblies can be used throughout the building environment can help architects meet code requirements and deliver inspiring designs. Leading Fire External Doors provider in Bangladesh, offering a wide range of high-quality fire-rated doors designed to enhance building safety and protect against the spread of flames and smoke.
Head of Business Development
House # 6/20 (1st Floor), Block # E, Satmasjid Road,Dhaka1207
Today Open 09:00AM

06:00PM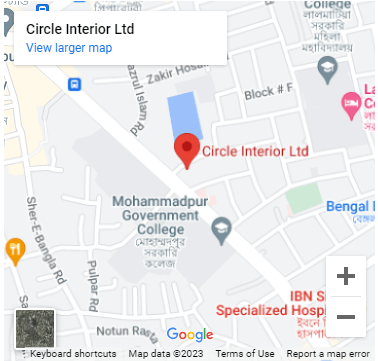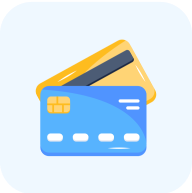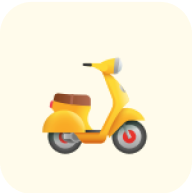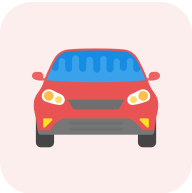 Surface Finishing
Finished
Material
Galvanized Steel
Customer submitted Photos & Videos