Interior Chair Price In Bangladesh
Interior Chair Price In Bangladesh
Size
The size of an Interior Chair can vary significantly based on its intended purpose, design, and style. Different types of chairs are available, each with its size to suit various seating needs and choices. Dining chairs are normally around 17 to 19 inches wide, 18 to 20 inches deep, and 36 to 42 inches tall. Armchairs are generally larger and more comfortable than dining chairs. Office chairs come in different sizes, but standard ergonomic office chairs usually have a width of around 20 to 24 inches, a depth of 20 to 24 inches, and a height of 34 to 40 inches. When opting a chair, consider the available space, the intended use, and the comfort level to ensure it fits well and meets your seating needs. The chair seller in Bangladesh offers a wide collection of comfortable and stylish chairs to cater to diverse customer choices.
Material
Manufacturers create chairs from a wide variety of materials, each offering unique qualities and aesthetic appeal. The choice of material for a chair depends on factors such as the chair's intended use, style, comfort, and durability. The common materials of the chair are wood, metal, fabric/upholstery, plastic, acrylic, metal wire, mesh, bamboo, fur, etc. Wooden chairs are classic and timeless. They come in various types of wood, such as oak, walnut, cherry, and maple. Wood is durable, and sturdy, and can be crafted into various styles, from traditional to modern designs.
Chairs are made from metals like steel, aluminum, or iron. Metal chairs are often lightweight, making them easy to move and stack. Fabric chairs offer a wide range of colors and patterns, while leather adds a touch of luxury and durability. Bamboo chairs are eco-friendly and have a lightweight yet sturdy construction. The chair importer in Bangladesh is sourcing high-quality chairs from international manufacturers to meet the rising demand for stylish and durable seating options.
Comfort
The comfort of a chair is a vital aspect that greatly influences the overall user experience. A comfortable Interior Chair provides proper support, encourages good posture, and reduces strain on the body during long periods of sitting. High-quality foam or cushioning materials can provide the necessary softness without losing support. A Chair With Headrest with versatile seat height and depth ensures that users can find the most comfortable position for their legs and feet. A stable and durable chair inspires confidence in users, assuring them of good support over time. Customers in Dhaka are actively exploring various chair options to Purchase the perfect seating solutions for their homes and offices.
Ergonomic
Ergonomics in chairs refers to the design and arrangement of chair components to ensure optimal comfort, support, and posture for the user. Ergonomic Chairs are specifically engineered to reduce strain and stress on the body during prolonged sitting, particularly in office. This chair allows users to adjust the seat height to ensure their feet rest comfortably on the floor, promoting proper blood circulation and reducing pressure on the thighs. It offers lumbar support to maintain the natural curve of the lower back. Chairs with adjustable armrest width can accommodate users of different body sizes and shoulder widths. It is important to select a chair that fits the user's body and allows for individual adjustments to create an optimal and supportive sitting experience.
Durability
A durable chair remains sturdy, stable, and functional for an long period. Chairs made from high-quality materials, such as solid wood, sturdy metal, or durable plastics, tend to last longer. The way the chair is constructed and joined together also affects its durability. High-quality upholstery materials are less prone to tearing, fading, or pilling, ensuring the chair maintains its appeal over time. Choosing chairs from reputable brands or manufacturers known for producing durable and high-quality furniture can be a wise decision.
Design
The design of an Interior Chair is a combination of form, function, and aesthetics. It involves creating a comfortable, visually appealing, and practical piece of furniture that suits its intended purpose. Chairs come in various styles, ranging from classic and traditional to modern and contemporary. The design aesthetic may be influenced by the chair's intended use, cultural influences, and the designer's creativity. Elements such as curves, lines, and ornamentation contribute to the chair's visual appeal. Chairs are designed with specific functions in mind, such as dining chairs, Rocking chairs, lounge chairs, Study chairs, Gaming chairs, Wooden Office chairs, etc. Some chairs are multi-functional and can adapt to various settings or activities, adding versatility to their design.
Seat
The seat of a chair is the horizontal surface where a person sits. It is one of the fundamental components of the chair. Seats can be made from various materials, including wood, plastic, metal, upholstery fabrics, leather, or a combination of these materials. Many chairs have padding or cushioning on the seat to enhance comfort. This padding can be made of foam, springs, or other materials, providing a soft and supportive surface for the user. Chairs come in various seat shapes and styles, from flat, straight seats to contoured, bucket-style seats. The depth of the seat refers to the distance from the front edge of the seat to the backrest.
Weight Capacity
The weight capacity of a chair refers to the maximum amount of weight it can safely support without compromising its structural integrity and stability. The weight capacity of chairs can vary widely depending on the type of chair. Standard dining chairs typically have a weight capacity of around 250 to 300 pounds (113 to 136 kilograms). These chairs are designed for regular use during meals and are suitable for most individuals. Basic office Interior Chairs usually have a weight capacity of 250 to 300 pounds (113 to 136 kilograms). Folding chairs are lightweight and portable, but they also have weight limits. Accent Chairs, Reclining chairs, and Outdoor Chairs have also different weight capacities. Exceeding the weight capacity of a chair can lead to structural failure and pose safety risks. It's essential to check the manufacturer's specifications and guidelines for each chair to ensure safety.
Finishes and Coatings
Finishes and coatings on chairs can vary based on the chair's material, intended use, and desired aesthetics. Choosing the right finish ensures that the chair not only looks appealing but also withstands the rigors of everyday use, providing long-lasting comfort and functionality. Chairs can be painted with various types of paint, such as acrylic, enamel, or lacquer. Paint finishes not only add color to the chair but also protect the underlying material from scratches and moisture. For wooden chairs, staining is a popular option. Varnish, Lacquer, Polyurethane, Oil Finish, Powder Coating, Chrome Plating, and Anodized Finish are other popular ways for finishes and coatings. Customers in Bangladesh frequently visit the chair seller's showroom to explore the latest designs and find the perfect seating solutions for their homes and offices.
Cushion
The cushion of a chair is an essential component that directly contributes to the comfort and support provided to the person sitting on it. It is the padded surface located on the seat and sometimes on the backrest of the chair. The primary purpose of the cushion is to offer comfort to the user. It provides a soft and supportive surface that allows individuals to sit for extended periods without discomfort.
Chair cushions can be made from a variety of materials, such as foam, memory foam, polyester fibers, down feathers, or a combination of these materials. Some Interior Chairs have fixed cushions that are permanently attached to the chair frame, while others have removable cushions that can be replaced or cleaned separately. Choosing the right cushion material and design is essential for creating a comfortable and inviting seating experience. Circle Interior Ltd. as a leading chair importer in Bangladesh, strives to bring innovative and ergonomic chairs from around the world to provide comfortable seating solutions for businesses and households alike.
How do I choose the right chair for my home or office?
Determine the chair's primary purpose. Are you looking for a chair for your office desk, dining table, lounge area, or outdoor space? Each setting requires different features and designs. For office chairs, prioritize ergonomic features that support proper posture and reduce strain on your body. Look for adjustable seat height, lumbar support, and armrests. Sit in the chair and assess its comfort level. Pay attention to the seat cushioning, backrest support, and overall feel. A comfortable chair will contribute to improved productivity and well-being. Choose a chair that complements the overall style and decor of your home or office. If sustainability is a concern, opt for chairs made from eco-friendly materials or companies with sustainable practices.
What are the different types of chairs available in Bangladesh?
In Bangladesh, there is a wide range of chair types available to cater to various needs and preferences. Some of the different types of chairs commonly found in the market in Bangladesh are Dining Chairs, Office Chairs, Lounge Chairs, Armchairs, Rocking Chairs, Accent Chairs, Folding Chairs, Chair With Headrests, Gaming Chairs, Bar Stools, Bean Bag Chairs, Ergonomic Chair, Outdoor Chairs, Plastic Chairs, Wooden Chairs, Study Chair, Computer Chair, Metal Chairs, and Wicker Chairs etc. These are just a few examples of the different types of chairs available in Bangladesh. Each type serves specific purposes and complements various interior styles, making it easier for individuals to find the perfect chairs to meet their functional and aesthetic requirements.
What are the different types of chair Prices in Bangladesh?
The prices of different types of chairs in Bangladesh can vary significantly based on factors such as the chair's design, materials used, brand reputation, and seller's location. Interior Chair Price range starts from 1500 BDT to 1, 00,000 BDT per chair or above depending on the wood type and design. Prices may also change over time due to fluctuations in the market. It's recommended to check with local furniture stores, online retailers, or contact manufacturers directly to get the most up-to-date and accurate pricing information for the type of chair you are interested in purchasing.
What are the popular materials used for chair construction in Bangladesh?
In Bangladesh, chairs are constructed using a variety of materials, each with its unique characteristics and advantages. The popularity of materials depends on factors such as affordability, durability, aesthetics, and the intended use of the chairs. Some of the popular materials for chairs are wood, metal, plastic, cane, upholstered chairs, wicker, and bamboo. Wood is one of the most widely used materials for chair construction in Bangladesh. Plastic chairs are widely used due to their affordability, lightweight nature, and easy maintenance. Bamboo chairs are eco-friendly options appreciated for their sustainability and aesthetic appeal. They are lightweight, durable, and often used in traditional and eco-conscious interiors. The choice of chair material depends on individual preferences, the intended use of the chair, and the overall interior design theme.
Are there budget-friendly chair options in Bangladesh?
Yes, there are budget-friendly chair options available in Bangladesh to cater to various price ranges and affordability. Whether you are looking for dining chairs, Wooden Office chairs, or other types of seating, you can find options that fit within your budget without compromising on quality or comfort. Explore local furniture stores and markets that offer a wide range of chair selections. Check out online retailers and e-commerce platforms in Bangladesh that offer Interior Chairs at discount prices. Keep an eye out for special discount sales, seasonal offers, and promotions. Many stores offer discounted prices during festive seasons or clearance sales. When searching for budget-friendly chair options, be sure to consider the chair's durability, comfort, and suitability for its intended use. You can also choose Hatil Chair, RFl Chair, or Brothers brand.
Are there chairs suitable for outdoor use in Bangladesh's climate?
Yes, there are chairs specifically designed for outdoor use that are suitable for Bangladesh's tropical climate. Plastic chairs are a popular choice for outdoor use as they are lightweight, easy to clean, and resistant to moisture and UV rays. They are available in various colors and designs, making them a practical and affordable option for outdoor seating. Wicker or rattan chairs are crafted from natural or synthetic materials that are woven together. Folding chairs are practical for outdoor use as they can be easily folded and stored when not in use. They are often made from materials like plastic or metal, making them suitable for various weather conditions. Rocking Chair is a good option for enjoying your moment outside. When selecting chairs for outdoor use in Bangladesh's climate, it's essential to consider factors like weather resistance, durability, and maintenance requirements.
Do the chairs come with a warranty or guarantee?
Many reputable chair manufacturers offer a standard warranty on their products. This warranty typically covers manufacturing defects, structural issues, or problems that arise within a specified period after the purchase. The warranty duration can vary from a few months to a few years.
What is the average lifespan of a chair in Bangladesh?
The average lifespan of a chair in Bangladesh, as well as in other countries, can vary depending on several factors, including the chair's quality, materials used, usage patterns, and maintenance. A well-maintained and quality Interior Chair in Bangladesh can last anywhere from 5 to 15 years or more. Chairs made from high-quality materials, such as solid wood or sturdy metal frames, tend to have a longer lifespan compared to chairs made from lower-quality materials. To ensure the longevity of a chair, it's essential to follow proper care and maintenance practices, avoid overloading the chair's weight capacity, and address any issues or repairs promptly.
Head of Business Development
House # 6/20 (1st Floor), Block # E, Satmasjid Road,Dhaka1207
Today Open 09:00AM

06:00PM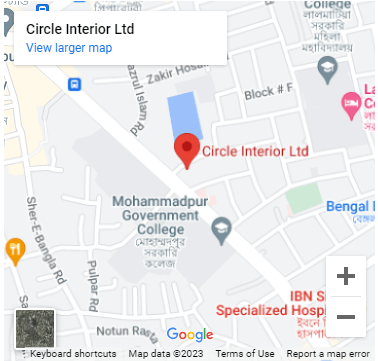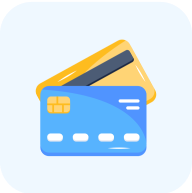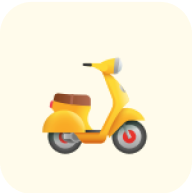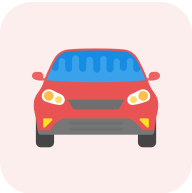 Material
Leather, Steel, Plastic
Customer submitted Photos & Videos