Interior Dining Table Price In Bangladesh
Interior Dining Table Price In Bangladesh
Size
The size of an Interior Dining Table can vary depending on several factors, including the number of people it needs to accommodate and the available space in the dining area. For 2 to 4 people Dining Small Table is enough. In Rectangular the table is approximately 36 inches to 48 inches long and 24 inches to 36 inches wide and in Round size approximately 36 inches to 48 inches in diameter. Medium Dining Table is for 4 to 6 people. Approximately 60 inches to 72 inches long and 36 inches to 40 inches wide in Rectangular and Round: Approximately 48 inches to 60 inches in diameter Square approximately 48 inches to 60 inches wide.
A large Dining Table is perfect for 6 to 8 people. Its rectangular size is approximately 72 inches to 96 inches long and 36 inches to 40 inches wide. And Dining Oval Table size is approximately 84 inches to 96 inches long and 36 inches to 48 inches wide. For more space like more than 8 people Large Dining Table is preferred. Its Rectangular size is Over 96 inches long and 40 inches wide or more and its Oval size is over 96 inches long and 48 inches wide or more. Before purchasing a Dining Set Table, it's a good idea to measure your dining area and consider the number of people you regularly expect to seat. Retailers offer a wide range of dining table options at varying prices in Bangladesh.
Shape
Dining tables come in various shapes, each with its own unique advantages and aesthetic appeal. The most common shapes of Dining Modern Table are Rectangular, Round, Square, Oval, and Extension. Rectangular Dining Tables are the most traditional and popular shape for dining tables. Rectangular tables are versatile and can accommodate many people, making them ideal for larger gatherings or families. They fit well in most dining areas and provide a balanced look.
Dining Round Table promotes better conversation and interaction among diners as everyone can see each other easily. Square Interior Dining Table is a great choice for smaller dining areas for a smaller group of people. Oval tables combine the advantages of both rectangular and round tables. It's essential to consider the available space and how the table will fit in the room. The dining table seller in Bangladesh offers a wide range of beautifully crafted wooden and glass dining tables to suit various interior styles and preferences.
Material
Dining tables are made from a variety of materials, each offering different aesthetics, durability, and maintenance requirements. Wood is one of the most popular materials for dining tables due to its classic and timeless appeal. Different types of wood, such as oak, walnut, cherry, mahogany, and maple, are used to create dining tables. Dining Glass Tables have a contemporary and elegant look that can create an open and airy feel in a dining space. Materials like stainless steel, aluminum, or wrought iron are used for their construction.
Dining Marble Table exudes luxury and sophistication. Some dining tables combine two or more materials to create unique and visually appealing designs. For example, a Dining Wooden Table with metal accents or a glass top on a metal base. Additionally, look for high-quality construction and materials to ensure your dining table lasts for years to come. Circle Interior Ltd. is a leading dining table supplier in Bangladesh, offering a wide range of elegant and durable dining tables to meet various customer preferences.
Style
Dining tables come in various styles, each offering a unique look and feel to complement different interior design themes. Traditional dining tables typically have a classic and timeless design. They often feature elegant details, intricate carvings, and a formal appearance. Modern dining tables have sleek and clean lines with a minimalist design. Rustic or farmhouse-style dining tables evoke a sense of rural charm and comfort. Glamorous dining tables are luxurious and opulent, featuring luxurious materials like marble or velvet. Bohemian-style dining tables embrace a mix of colors, patterns, and textures. When choosing a dining table style, consider the overall theme of your dining area. Circle Interior Ltd. imports a wide range of high-quality dining tables to Bangladesh from renowned international manufacturers.
Functionality
The primary purpose of an Interior Dining Table is to provide a designated space for individuals or families to sit and enjoy meals together. It offers a comfortable and convenient surface for placing dishes, utensils, and food. Dining tables can be used for various forms of entertainment. The dining table can serve as a temporary or casual workstation for tasks like studying, working from home, or paying bills. Some dining tables come with built-in storage features like drawers or shelves. Dining tables contribute to the overall interior decor and ambiance of the dining area, enhancing the visual appeal and style of the space. Local manufactures high-quality dining tables in Bangladesh, catering to diverse customer preferences and providing durable and stylish options for homes and businesses
Sealing
Sealing a dining table is an essential step to protect the wood and enhance its durability and appearance. The sealing process creates a protective barrier that prevents moisture, stains, and damage from affecting the wood. Ensure that the dining table surface is clean and free from dust, dirt, and any previous finishes. There are different types of wood sealers available, such as polyurethane, varnish, shellac, lacquer, or oil-based finishes. Each type has its characteristics, so choose one that suits your preferences and the type of wood used in the dining table. Always follow the specific instructions and recommendations provided by the sealer's manufacturer for the best results.
Budget
The price of a dining table in Bangladesh can vary widely depending on several factors such as the size, material, design, brand, and quality of the table. In Bangladesh, you can find dining tables at various price points to fit different budgets. A basic dining table made from local materials might cost anywhere from 5,000 to 15,000 Bangladeshi Taka (BDT). Mid-range dining tables with better materials and designs can range from 15,000 to 50,000 BDT.
High-end or imported Interior Dining Tables with premium materials and intricate designs can cost 50,000 BDT or more. If you opt for a custom-made dining table, the price can vary significantly based on your specific requirements, choice of materials, and the skills of the craftspeople involved. When purchasing a dining table, it's essential to balance your budget with the quality and durability of the table. Customers can compare dining table prices from different sellers to find the best deal in the Bangladeshi market.
Versatility
Dining tables are highly versatile pieces of furniture in Bangladesh, just as they are in many other cultures and countries. They serve as a central gathering place for meals and social interactions, but their versatility extends beyond just dining purposes. Dining tables are commonly used for family meals in Bangladesh. They bring family members together during breakfast, lunch, and dinner times, promoting bonding and social interaction. Dining tables are often used when entertaining guests. Dining tables, especially when well-designed and crafted, can also serve as an aesthetic centerpiece in the dining area, enhancing the overall interior decor. Customers can find the perfect dining table at the seller in Bangladesh, where quality, durability, and affordable prices come together to meet their dining needs.
What is the dining table for?
A dining table is a piece of furniture designed primarily for dining purposes. It serves as a central gathering place for individuals or families to sit together and enjoy meals. The primary function of a Dining Set Table is to provide a surface where food can be placed, and people can comfortably sit around it to eat.
What are the different types of dining table materials available?
There are several different types of materials used to make Dining Modern Tables, each with its unique characteristics and aesthetics. The choice of material can significantly impact the Interior Dining Table's overall look, durability, and maintenance requirements. Some common dining table materials are Wood, Glass, Metal, Marble/ Stone, MDF/ Engineered Wood, Plastic/ Laminate, Rattan/ Wicker, Concrete, Ceramic, Reclaimed Wood, and many others. Each material has its advantages and considerations, so select one that best suits your needs and complements your dining area's overall decor.
What is a Turkish dining table?
A Turkish dining table refers to a traditional style of dining table commonly found in Turkey and other Middle Eastern countries. Turkish dining tables often have a unique and distinct design that reflects the cultural and artistic influences of the region. Turkish dining tables are typically lower in height compared to standard dining tables in Western cultures. Turkish craftsmanship and artistry decorative elements add a touch of elegance and beauty to the Dining Marble Table or Dining Glass Table. Some Turkish dining tables are designed to be Dining Folding Tables or portable, making them easier to store or move when needed.
What is Dining 6 Seater Table?
A 6-seater dining table is a type of dining table designed to comfortably seat six people. It is a popular choice for medium-sized families or for those who frequently entertain guests. The term "6-seater" refers to the number of chairs that can fit around the table, accommodating six individuals at a time for meals and social gatherings. Typically, a 6-seater dining table is larger than a standard 4-seater table but smaller than an 8-seater. It usually measures around 72 to 84 inches (6 to 7 feet) in length and can be rectangular, oval, or square in shape.
Which type of dining table is best?
The best type of dining table depends on various factors, including personal preferences, available space, budget, and the overall interior design of your home. Different types of Interior Dining Tables offer unique advantages and suit different lifestyles and needs. But most users mention that Square and rectangular tables are the most common, so you'll find a greater number of choices there with styles, sizes, and extendable options. But a round or Dining Oval Table can give you a little more space to move around since it cuts off the corners but still has a good surface area. With 12+ years of experience in the furniture industry, Circle Interior Ltd. stands as a reputable dining table supplier in Bangladesh, providing top-quality products at competitive prices
What is a dining set?
A dining set is a collection of furniture pieces specifically designed for dining and eating purposes. It typically includes a dining table and a set of matching dining chairs. In some cases, a dining set may also include additional pieces like a dining bench, sideboard, or buffet table. The pieces in a dining set are coordinated in terms of design, style, and material, creating a cohesive and harmonious look for the dining area. The main components of a typical dining set are a Table, Chairs, Optional Dining Bench, Optional Buffet Table, or Sideboard.
Can I customize the dining table according to my preferences?
Yes, you can customize a dining table according to your preferences. Customization options may vary depending on where you are purchasing the dining table, the manufacturer or seller, and the specific design you have in mind. You may have the option to choose the type of material for the table. You can opt for a specific length, width, or height, as well as select from shapes like rectangular, round, square, or oval. Depending on the manufacturer, you may be able to personalize the design and style of the dining table. Keep in mind that full customization might come with a higher price tag and may take longer to produce compared to ready-made options. The furniture store in Dhaka offers a wide selection of dining tables to Purchase In Dhaka to diverse tastes and preferences.
What is the ideal size of a dining table for my family?
The ideal size of an Interior Dining Table for your family depends on several factors, including the number of family members, the available space in your dining area, and your preferred level of comfort. Consider how many people are in your immediate family and how often you have guests over for meals. Your dining table should comfortably accommodate all family members and occasional guests. Measure the dimensions of your dining area to determine how much space you have for the table. Test the table size and layout in your dining space before making a final decision to ensure it meets your requirements.
How many seats are at a table?
The number of seats at a table depends on the table's size and design. Dining tables come in various shapes and sizes, and the number of seats they can accommodate can vary. Here are some common dining table sizes and their corresponding seating capacities:
Rectangular Dining Table:
Small Rectangular Table (4 feet long): Seats 4 people (2 on each side).
Medium Rectangular Table (6 feet long): Seats 6 people (3 on each side).
Large Rectangular Table (8 feet long): Seats 8 people (4 on each side).
Round Dining Table:
Small Dining Round Table (3-4 feet in diameter): Seats 4 people.
Medium Round Dining 6 Seater Table (5-6 feet in diameter): Seats 6 people.
Large Round Table (7-8 feet in diameter): Seats 8 people.
Square Dining Table:
Square Dining Small Table (3-4 feet on each side): Seats 4 people.
Medium Square Table (5-6 feet on each side): Seats 8 people.
Which corner is best for the dining table?
The best corner for a dining table depends on the layout and design of your dining area and the overall flow of your living space. Ideally, the dining table should be placed in a corner that is relatively close to the kitchen. This makes it convenient to serve and clear dishes. Consider placing the Interior Dining Table near a window or in a corner that receives ample natural light. Natural light can create a pleasant dining atmosphere and enhance the overall dining experience. Ultimately, the best corner for a dining table is one that suits your preferences, lifestyle, and the layout of your home.
How to maintain and clean the dining table?
Dust the table regularly using a soft, lint-free cloth or a microfiber duster to prevent scratches. Avoid placing hot dishes or items directly on the wood surface. Use a mild soap solution or a dedicated cleaner to remove stains or sticky residues. Wipe it dry immediately after cleaning. Avoid using harsh chemicals, bleach, or ammonia-based cleaners on any dining table surface. Keep the table away from direct sunlight to prevent fading or discoloration, especially for Dining Wooden Tables. Maintaining and cleaning a dining table properly can help preserve its beauty and extend its lifespan.
Head of Business Development
House # 6/20 (1st Floor), Block # E, Satmasjid Road,Dhaka1207
Today Open 09:00AM

06:00PM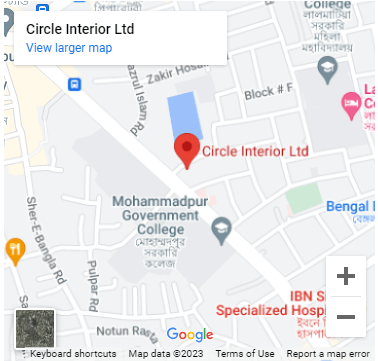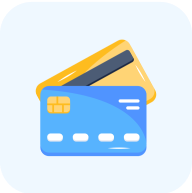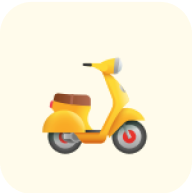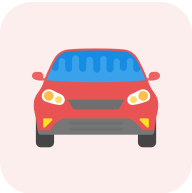 Table Top
Wood, Marbel, Glass
Customer submitted Photos & Videos