Interior Tea Table Price In Bangladesh
Interior Tea Table Price In Bangladesh
Function
An Interior Tea Table serves as a functional and decorative piece of furniture within a living space. Its design and purpose make it suitable for use in indoor settings, such as living rooms, sitting areas, or dining rooms. The primary function of a Wooden Tea Table is to provide a stable and convenient surface for serving tea, coffee, and other beverages. It can also hold tea sets, cups, saucers, and other related items. Apart from serving tea, the Chinese Tea Table can also be used to present snacks, pastries, finger foods, or desserts during gatherings or small parties. Depending on the design and size, some Modern Tea Table can function as extra seating when needed, especially for smaller gatherings or in limited space situations.
Style
The style of a Tea Table For a Living Room can vary widely depending on personal preferences and the overall design theme of the room. A traditional tea table often features classic elements, such as intricate carvings, ornate legs, and rich, dark wood finishes. The tabletop could have a smooth surface or be covered with a decorative fabric. In contrast to the ornate traditional style, modern or contemporary tea tables boast clean lines, and minimalist designs, and often use materials like glass, metal, or sleek, natural wood.
An Asian-inspired tea table typically reflects the aesthetics of traditional Japanese or Chinese design. For a cozy and welcoming ambiance, a Glass Tea Table can be a great choice. Whether you choose a vintage piece, a handcrafted table, or a contemporary design, let your style guide you in finding the perfect tea table for your space. The tea table seller in Bangladesh showcases a wide selection of stylish and functional tea tables to cater to diverse customer preferences.
The Right Height
The right height of a tea table can depend on various factors. Such as the seating arrangement, the intended use, and the overall design and style of the space. The height of the Interior Tea Table should allow people seated around it to comfortably reach for their cups and other items on the table without straining. Generally, a height of 18 to 24 inches (45 to 60 cm) is considered appropriate for most tea tables. The height of the Center Table Design should complement the height of the seating around it.
Consider how the tea table will be used. If it's primarily for serving tea and small snacks while sitting on the floor, a lower table around 18 inches (45 cm) in height might be suitable. On the other hand, if it's meant for use with standard chairs or sofas, a slightly higher table in the range of 22 to 24 inches (55 to 60 cm) could be more appropriate. Always test the height by sitting around the table to ensure it feels comfortable and functional for its intended use.
Budget
The price of a tea table can vary significantly depending on various factors. Such as the brand, material, size, design, and the seller's location. Tea tables Price in Bangladesh can vary significantly depending on the material, design, and brand. On average, basic tea tables can start from BDT 3,000 to BDT 10,000, while more premium and designer options may cost upwards of BDT 20,000 or more. To find the most accurate and up-to-date pricing, we recommend checking online retailers, furniture stores, or interior design websites for their current listings. RFL Tea Table, Otobi Tea Table, Regal Tea Table, and Hatil Tea Table has a different collection on budget. You can also contact Circle Interior Ltd. for your desired tea table.
Color
The best color for a tea table depends on your style, the color palette of the room, and the ambiance you want to create. Consider the existing furniture and decor in the space to choose an Interior Tea Table color that harmonizes with the overall design. Many Wooden Tea Table With Glass are made from various types of wood . They often retain their natural color, which can range from light to dark tones, such as oak, cherry, mahogany, or walnut. White tea tables are popular for a clean and minimalist look. Black tea tables can add a touch of sophistication and elegance to the room. Gray tea tables can offer a neutral and calming presence in the room, working well in contemporary and transitional interiors. Tea tables can also be painted in various colors to match specific decor styles or to serve as an accent piece in the room.
Material
For a tea table material, consider factors like the overall interior style, durability, maintenance requirements, and budget. Wood is a popular choice for tea tables due to its natural beauty, durability, and versatility. Different types of wood such as oak, walnut, cherry, mahogany, and maple are commonly used for Kather Tea Table. Glass tabletops can add a modern and sleek touch to a tea table. Marble Tea tables and stone tabletops provide a luxurious and sophisticated look. They come in various colors and patterns, adding an element of elegance to the interior space.
MDF (Medium-Density Fiberboard) or Particle Board is less expensive than solid wood. It can still be used to create sturdy and affordable tea tables. Plastic Tea Table is also less expensive. Some tea tables feature a combination of materials, such as wood and metal, glass and metal, or wood and glass. These combinations can add visual interest and texture to the table's design. Reputed Furniture Company imports high-quality tea tables from international suppliers and distributes them to retailers as a leading tea table importer in Bangladesh.
Shape
The shape of the tea table can vary greatly depending on the design and style preferences. The rectangular Tea Table is one of the most traditional shapes for a tea table. It offers a classic and versatile design, providing ample surface area for placing teacups, teapots, and snacks. Square Interior Tea Table is similar to the rectangular table. It is a popular choice for modern and contemporary interiors. Round Tea Table offers a unique and elegant appearance while maintaining a comfortable seating arrangement. There are lots of shapes available in Bangladesh like Irregular or Free-Form Tea Table, Nesting Tea Tables, Foldable Tea Table, and Multi-tiered Tea Table. Choose a shape that complements your interior decor and meets your functional requirements.
Casual Or Formal
The choice between casual and formal styles for tea tables depends on the overall design theme and the desired ambiance of the space. A casual tea table setup is relaxed, comfortable, and inviting. It often incorporates elements that create a cozy and laid-back atmosphere. Choose a Tea Table For Living Room that has a more relaxed design, such as a rustic wooden table, a low coffee table, or a table with rounded edges. A formal tea table setup exudes elegance, sophistication, and a sense of occasion. It's perfect for hosting special gatherings or events. Opt for a tea table with a more refined and elegant design. Furniture with intricate detailing, polished finishes, and fine materials like marble or glass can create a formal ambiance. Ultimately, the decision to go with a casual or formal tea table style depends on your personal preferences and the intended use of the space.
Multifunctional
A multifunctional Chinese Tea Table is a versatile piece of furniture that serves various purposes beyond its traditional use as a table for serving tea or other beverages. Many multifunctional tea tables come with built-in storage options. This can include drawers, shelves, or compartments beneath the tabletop or within the table's structure. These storage areas can be used to keep items like coasters, napkins, tea bags, or even books and magazines. With the growing integration of technology into furniture, some multifunctional Interior Tea Table may include modern features like built-in charging ports, wireless charging pads, or even Bluetooth speakers. Depending on the design, tea tables can have various additional functions
User-Friendly
A user-friendly tea table should enhance the tea-drinking experience and be adaptable to different situations, whether it's a casual family gathering, a formal occasion, or a cozy afternoon tea with friends. The choice of materials is essential for both aesthetics and usability. Smooth surfaces that are easy to clean, like tempered glass or polished wood, are desirable. Avoid materials that may be too delicate or prone to scratching easily. Choose rounded edges and corners as it make the table safer for especially children or elderly individuals. If the tea table needs to be moved frequently, having lightweight materials or wheels can make it easier to handle.
A user-friendly tea table should be reasonably priced and provide good value for money. A user-friendly Glass Tea Table should enhance the drinking experience and be adaptable to different situations, whether it's a casual family gathering, a formal occasion, or a cozy afternoon tea with friends. Customers can visit reputable tea table sellers in Bangladesh to explore the latest designs and purchase high-quality tea tables for their homes or businesses.
What is a Tea Table?
A tea table, also known as an indoor tea table or simply a tea table, is a low-lying table designed specifically for use in indoor spaces, such as living rooms, lounges, or sitting areas. It is typically placed in front of a seating arrangement, like a sofa or chairs, to provide a convenient surface for serving tea, coffee, snacks, or other refreshments.
What are the common materials used for tea tables in Bangladesh?
In Bangladesh, tea tables are commonly made from various materials, including wood (such as Sheesham, Teak, or Mahogany), glass, metal, rattan, or a combination of these materials. Each material has its unique aesthetic and functional characteristics.
What is the average price range of an Interior Tea Table in Bangladesh?
The price of tea tables in Bangladesh can vary significantly depending on the material, design, and brand. On average, basic tea tables can start from BDT 3,000 to BDT 10,000, while more premium and designer options may cost upwards of BDT 20,000 or more.
Where can I buy tea tables in Bangladesh?
Tea tables are available in various furniture stores, home decor outlets, and online marketplaces in Bangladesh. You can visit local furniture shops or explore online platforms to find a wide range of options. You can contact Circle Interior Ltd. for getting a wonderful experience with Tea Table.
What are the different styles of tea tables available in Bangladesh?
Tea tables in Bangladesh come in a range of styles to suit different interior decors. Some popular styles include traditional designs with intricate carvings, contemporary minimalist tables, modern glass-top tables, and tables with a fusion of traditional and modern elements.
How do I choose the right size tea table for my living room?
To choose the right size of a tea table, consider the available space in your living room and the seating arrangement. The table should be proportionate to the surrounding furniture, leaving enough room for people to walk comfortably around it. It is also essential to consider the height, ensuring it aligns with the sofa or seating height.
How do I care for and maintain my tea table?
The maintenance of a tea table depends on the material it is made of. For wooden tea tables, regular dusting and occasional polishing are recommended. Glass-top tables should be cleaned with appropriate glass cleaners and metal tables can be wiped with a damp cloth to prevent rust. Always use coasters to protect the table from hot or wet items.
Can I customize an Interior Tea Table according to my preferences?
Yes, many furniture stores and manufacturers in Bangladesh offer customization options for tea tables. You can choose the material, design, size, and sometimes even the color to match your specific preferences and interior decor.
Do tea tables in Bangladesh come with storage options?
Yes, many tea tables in Bangladesh come with additional storage features, such as shelves, drawers, or open compartments. These storage options can help keep the table area organized and clutter-free.
Are tea tables in Bangladesh foldable or portable?
Yes, some tea tables like Round Tea Table in Bangladesh are designed to be Foldable Tea tables or have a lightweight structure, making them portable and easy to move around. This feature is especially useful in smaller living spaces or for outdoor tea gatherings.
Who are famous sellers of Tea Table in Bangladesh?
Some well-known furniture retailers and online marketplaces that might be offering tea tables in Bangladesh are Hatil, Navana Furniture, Otobi, Agora,  Bashundhara City Shopping Mall, and many others. In addition to physical stores, several online marketplaces in Bangladesh offer a wide range of furniture products, including tea tables. Websites like Daraz Bangladesh, AjkerDeal, and Rokomari might have options to explore. As a prominent interior solution provider in Bangladesh, Circle Interior Ltd. sources elegant and durable tea tables from various countries to meet the growing demand of consumers in the local market.
Are tea tables available in different sizes to fit different room dimensions?
Yes, tea tables in Bangladesh come in different sizes to accommodate various room dimensions and seating arrangements. It's essential to choose a size that fits well with the available space and complements the surrounding furniture.
Head of Business Development
House # 6/20 (1st Floor), Block # E, Satmasjid Road,Dhaka1207
Today Open 09:00AM

06:00PM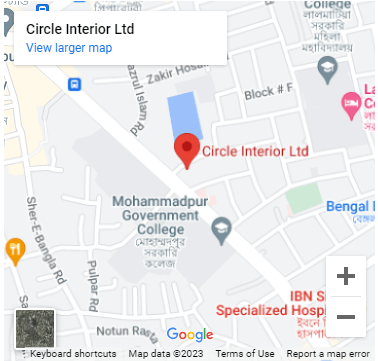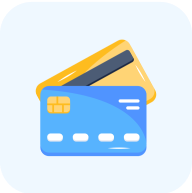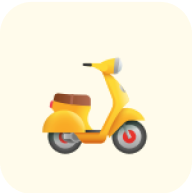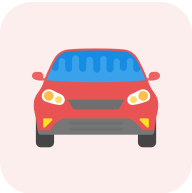 Material
Metal,Marble,Iron
Customer submitted Photos & Videos