If you are looking for an interior design company in Bangladesh, you have plenty of options to choose from. With a growing economy and an increasing demand for modern functional living space, the interior design industry in Bangladesh has been increasing recent years. From residential apartments to commercial offices and retail spaces interior design company in Bangladesh create more functional and comfortable space for you. Whether you are looking for full interior design or redesign in your place interior design companies Bangladesh make best effort for you to make your space more stylish. Today we will discuss about top 10 best interior design companies in Bangladesh, their vision mission and their overall conditions…
CIRCLE INTERIOR PVT. LIMITED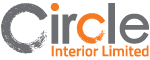 Arch Circle Group was established on September 22, 2011, and has as its motto "from simple to perfect." Their motivation was the idea that "There is no short way to achievement." In the beginning budget was limited, but the strength of this interior design company was in original ideas and conviction. Managing Director Architect Md. Kamruzzaman Ronnie and Director Tayeeba Jahangir, started Arch Circle Group with the commitment to offer clients the highest quality architectural and interior consultation.
Service Area:
The Arch Circle Group is a conglomerate of businesses that operates in Bangladesh's architectural, interior design, construction, lighting, furniture, and agro industries. A group of devoted architects and engineers work continuously to make your space best for use and how you want to see your place.
Arch Circle Group completed 500+ projects in inside and outside Dhaka all over the Country. Currently a number of versatile projects are also running under construction including govt. projects. Some of the clients of this interior design company are Bangladesh Army, BUP, Flora limited, Fame apparels, Hamko Group, Smartex, Toma group of industries and many more company limited.
Contact Info:
House 437 (3rd Floor), Road 30, Mohakhali DOHS
Mobile: +880 1787667903, +880 1787667904
Email: circleinteriors@gmail.com
CUBIC INTERIOR DESIGN
A well-known interior design company located in Dhaka began their work to change the look of corporate office interior. They start their formal operation in 2013.
Vision, Mission and Core Value:
The company mission is to create office interiors that reflect each brand and adds value to the company. With their analytical decision, they bring the best office solution for office space on the budget. Their vision is to perceive CUBIC Interior Design as an industry-standard interior firm for its innovative, creative, and quality work. Inspiring people more about designing employee-friendly office interiors. Core strength of this interior design company is, they provide the highest standard of services with professional and skilled team. Also, give the freedom to order colorful, uniquely designed furniture at an affordable cost with quality assurance.
Service area and Projects:
They provide services on office fit out, custom office furniture, office interior design, office refurbishment. They have done more than 100+ work on office interior including Dhaka University library, Pakistan embassy, nibir abash, elegant group, Yamaha music showroom.
Contact Info:
House: Elious Tower, House: 1021, 100 Feet Road, Madani Ave, Dhaka 1229
Mobile: +880 167 856 8811
E-Mail: info@cubicdesign.com.bd
WHITE HOUSE INTERIOR BD
White house interior BD is working more than 10 years in the interior and exterior design in Bangladesh. AKM Edi Amin is the founder of this interior design company. They focus on best customer support, quality unique modern design. With their experiences they working on overall home and office interior design.
Service Area:
They provide services on apartment interior design, landscape design, single residence interior, restaurant interior design, home interior design. Their renowned clients are sonali bank, runner, rahimafroz, ifad group, cats' eye. This interior design company motto is to the impeccable craftsmanship and luxury is reflected in all they do. Currently this agency has more than 100 projects inside and outside Dhaka. With the devoted architect they are running successfully their business with pride and luxury.
Contact Info:
Uttara sector 6, road 15, house 13
Mobile: +880 1713-165133
Email: whitehouseinteriorbd@gmail.com
INTERIOR HEAVENS
This is one of the well-recognized interior design company in Bangladesh operating their work since 2010. They give you the best design ideas with an affordable price. Abdullah Al Faruqee is CEO and founder of interior heavens. With 4 dedicated and talented employee the company has 9 employees for versatile work.
Service Area:
Interior heaven provides services on home and office interior design. Some of their clients are Dhaka University, paramount group, British council, trust bank. There motive is to provide luxury service for you with the touch of granite, marble and other luxurious elements at an affordable way. This company's goal is to make your home and office more functional for you in the best possible with the touch of modern technology.
Contact Info:
Gulshan 1, Dhaka
Mobile: +880 1720012350
Email: info@interiorheavens.com
UPDATE INTERIOR BD
With the tag line of transformation of your space update interior BD is one of the familiar interior design company in Bangladesh providing their work inside and outside Dhaka. They are partner with extensive list of south brands, retailers, local artisans to ensure the uniqueness of every design according to your choice and budget.
Service, Vision and Mission:
They provide services on interior design, exterior design and custom design on the demand of your style. Vision of this interior design company is to provide quality services that exceed the expectation of esteemed customers. The mission of this agency is to build long term relationship with customer and clients and provide exceptional customer services by perusing business through innovation and technology.
Update Interior BD has dedicated workmanship with the motto thinking out of the box, they emphasize on the creativity and innovation od design.
INVESTA (delight your dream)
Investa primarily works with interiors. The method used by this interior design company to solve problems creatively starts with an observation and comprehension of the particular values held by each customer. The company works on a variety of projects, and the work is not confined to one genre.
Service Area:
For Investa, it's critical to continue to be involved in the interior design industry and see projects through to completion in the real world. The company supports architectural design as well. This company do versatile work on architectural design, electrical design, plumbing design, interior design, supervision, graphics design, construction and project management inside and outside Dhaka. Clients of this interior design companies are Aziz group, Orion, fajitas, pran-rfl and more than 70+ customer and companies.
Contact Info
House 12 (2nd floor), Dhanmondi 27(old)
Mobile: +880 1783660088
Email: info@investa.com.bd
KUTIR DESIGN AND CONSTRUCTION
Very simply, KUTIR Design & Construction is a group of reputable, experienced civil & structural engineers. The company that offers only construction and structural engineering consulting services.
Vision and Mission
This company, "KUTIR DESIGN & CONSTRUCTION," performs civil construction work. By strengthening standards for planning, functions, design considerations, and executions, they want to achieve their Vision, which is to maximize the coverage in the construction sector of industrial buildings, including PEBs and related constructed structures. This interior design company is passionate, committed, and specialists in RCC Bangladesh and pre-engineered steel buildings. structures that, in our opinion, will help us become a prosperous, client-focused business that leads the industry.
Service Area:
Constructional management, structural design and utility design. Some of the main customers are Bangladesh Army, Bangladesh air force, beximco. They have more than 80+ work in done.
Contact Info:
House # 81 (GF), Road # 13, Sector # 13
Uttara, Dhaka-1230, Bangladesh.
mobile: +8801913831770
Email: info@kutirdesign.com
STUDIO DHAKA LIMITED
StudioDhaka is a small and newly established architectural firm Bangladesh. But this short phase of time it creates a huge market demand and clines of it. Studio Dhaka the interior design company destabilized in 2015 with the motive of multi-disciplinary, complete, high level design services for the projects of residential, commercial, industrial and institutional.
Service Area:
The area of design in this firm is commercial interior, housing, vacation house interior, industrial area, restaurant, mosque and Islamic research center. Shajeda Akhter Chowdhury is the chairperson of this firm and more that 30+ employees are working with courage and devotion to make your house beautiful. They work in Meghna group, Nikunj residential, senakunjo community center, Sonargaon housing and so many residential apartments. Currently they are done with more than 100+ projects inside and outside Dhaka.
Contact Info:
House 59/A(2ndFloor), Road 12/A, Dhanmondi
Mobile: 01771075558
Email: studiodhakaltd@gmail.com
INTERIOR CONCEPTS AND DESIGN LIMITED
Interior concepts and design limited is one of the top-notch companies in Bangladesh providing best interior design for residential, commercial offices, restaurant, 5-star hotels, duplex, triplex and many more. Company aim is to satisfy their respected clients in the best possible way. Interior concepts and design limited started their official work in 2008 as a complete decorator services and furniture suppliers.
Interior concepts and design provide a wide range of versatile design concepts in Bangladesh according to your choice and demand. This interior design company have talented hard-working architects and the best use of modern technology make them one of the best architectural company in Bangladesh. They have two offices outside Bangladesh and also done work internationally.
Service area:
Their services area includes interior and exterior design service, office workstation, office chair, wooden floor, all kinds of wallpaper falls ceiling and kitchen cabinet. They provide their services in rhea biggest cities of Bangladesh including Dhaka, Chittagong, Khulna, Sylhet, Rajshahi, Rangpur, and Mymenshing. The core value of the company is to satisfy their customer and they provide good product at an affordable price.
Projects:
Currently they have 300+ clients, 500+ projects including collaboration with the ministry of women affairs, forest department of Bangladesh, Denmark embassy, xiaomi, runner, meghna group, orion group are the best popular work of this company. They also completed interior design of lenevo Bangladesh, meril, honda and so on.
BD INTERIOR
BD interior is the one of the top most interior design company in Bangladesh since 2010. They are specialized in residential and commercial projects. Their area of work is Dhaka, Khulna, Chittagong, barishal and coxbazar. They have talentd and enthusiast number of architects, civil engineers and supervisor who give their best to make the company top most in Bangladesh.
Service area:
The core values of this company are honesty, passion, innovation, teamwork, relationship, non-compromising quality and sustainability. Their area of work home interior services, modern corporate office interior, restaurant and cafeteria, showroom and shop, hotel, resort and all interior related work.
Projects:
They are completed 200+ projects with the 10+ years of experience. Their clients are the top most companies in Bangladesh such as labaid, brac, reneta, KSRM. Currently they have 30+ latest projects that have been handed over and waiting to hand over.
IMAGINE INTERIOR
An internationally recognized Bangladeshi interior design company located in Kazi Nazrul Islam Avenue Dhaka. A bunch of hard-working people is the key facts of their success. They have their own way to complete their projects and turn key approach get familiarities in modern architecture. Mr. Subrata Biswas a classic and creative architect is the founder of Imagine interior design company.
Projects and service area:
Their philosophy is to believe in keeping up to date with the latest design principles and practices. Currently they have 9 employees. This company is working with the topmost companies in Bangladesh and worldwide. Currently they have 3000+ clients. Area of their work is residential, commercial, showroom, hotel resort and every possible place to be designed. Some of their best clients are emirates, world bank, apex, brac, ICMAB, Dhaka bank, DESCO, national heart foundation, national board of revenue, BUET, BEXIMCO, BGMEA, BSMMU, Kazi group and the top most companies in Bangladesh.